Australia produces as many ordinary politicians as ordinary wines, but at least there are some colourful characters among them. In this post, we showcase the more interesting ones.
Tony Abbott vintage 2001 is an old Hunter Semillon from a difficult vintage. Most Hunter Semillons start life lean and mean with a strong acid grip, but turn into tasty gems with aromas of buttered toast and honey over the years. Abbott 2001 has failed to develop that way; in fact it has never changed. It has always lacked charm and finesse; the nose is closed, the taste is blunt and the style is old-fashioned. Due to the large quantities made, the wine keeps popping up in the bargain bins.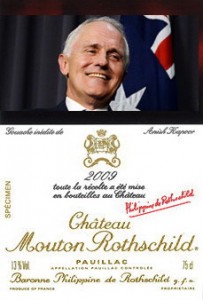 Peta Credlin 2013 was a fortified wine that burst onto the scene last year and forced a number of judges to recalibrate their reference points. Some argued that the winemaker was exerting too much influence on the show system. As it happened, the wine soon turned volatile and lost support from both judges and consumers. Those who kept bottles in the hope that they'd recover report that the wine is just turning more bitter with age.
Malcolm Turnbull 2009 reminds us of a top flight Bordeaux, perhaps a Pauillac in the style of Mouton-Rothschild. The Cabernet-dominant wine is polished and stylish, with elegant dark fruits, expensive oak treatment and fine-grained tannins. Sadly Turnbull 2009 hasn't fulfilled its early promise, looking more like vin ordinaire of late. Wine lovers who paid a high price for this vintage are outraged and are demanding a refund.
Bill Shorten 2016 is a noticeable improvement on previous vintages, which were light and fluffy bistro reds produced by students at a TAFE college in Sydney's outer west. With a professional winemaking team on board since last year, the 2016 looks like a more serious wine but it still lacks the authority and gravitas of the best Australian reds. Some argue that the 2016 hasn't hit its stride yet; only time will tell.
The Julie Bishop 2015 is one of those steely, austere Rieslings coming out of the Great Southern region of Western Australia. The wine has plenty of style and youthful energy, though the blue tint may put a few people off, and the acid backbone may be too much for some. Best drunk with boiled chicken, skin off.
Barnaby Joyce 2015. This label initially defied classification as it challenged convention with its strong purple colour, potent nose, coarse brandy spirit, and a grip on the finish that evokes a fiery Armagnac. The 2015 turns out to be a fortified wine from Rutherglen, and it divides opinions along rigid lines. People either love it or loathe it, in part because the winemaker is given to off-the-cuff remarks that offend half the people living in Australia and many more overseas.
Scott Morrison comes in a heavy champagne bottle made of thick dark glass. The label talks about jobs and growth and tax cuts, but gives few details about the wine. It turns out to be a frothy sparkling Shiraz of impenetrable colour. Sadly the wine's early appeal and lively mousse give way to a hollow palate with a metallic taste and a sharp finish.
Richard de Natale 2015 is a new label on the market, a Pinot Grigio that comes in a lightweight bottle. The label says the wine is made from organically grown grapes, using biodynamic principles. The result is different from mainstream Pinot Grigios, which often show a pink tinge. De Natale 2015 has the green notes we look for in young Rieslings, and the wine has the fresh acid profile of that variety too. Maybe it needs more time to settle down.
Pauline Hanson 1996 is a Rosé that was quite a popular style some years ago, but was then taken off the market by legislators who claimed the winemaker had broken various laws. Twenty years later, this vintage has lost all of its freshness. The current winemaker is clearly in need of fresh ideas, yet she has entered the tired old 1996 vintage in the 2016 National Show in Canberra. We shudder to think what the judges might say.
Chris Bowen 2016 is a slippery Chardonnay in the modern style, light rather than heavy, fruity rather than oaky. It's a plausible style that impresses when first tasted but shows a lack of depth on closer examination. Some consumers have reported that their bottles show some spritz, which hints at quality issues in the winemaking. Others claim that their bottles were prickly.

Matthias Corman 2014 is a country wine from a German corner of Belgium. It's a full-bodied, chunky, ponderous Gewürztraminer that lacks the usual appeal and charm of that variety. The wine didn't improve after opening, not even after decanting from its square 2-litre bottle. Perhaps this example explains why we don't see more Belgian wines down under.
Tanya Plibersek 2013 is a stylish wine, a Blanc de Blancs champagne with a very fine bead. A creamy mousse leads to a long and elegant palate that lacks depth but may fill out with time. The wine is smooth and easy enough to drink, and is a perfect summer wine to share with guests on the terrace. It won't offend anyone.
Christopher Pyne 2013 makes big claims on the label but has never quite convinced the judges at the major shows. It's a Sauvignon Blanc from the Adelaide Hills that tastes as if it were made from young vines. There are some harsh notes on the palate, and edgy acid spoils the finish. Some say it will improve, while others doubt that it will ever change.
The Anthony Albanese 2009 is a Primitivo, that big, boisterous, rustic red from Sicily known as Zinfandel in America. The variety can be a bit high in alcohol and a touch rough around the edges. The slightly coarse tannins bother some wine lovers but the wine goes well with the hearty food of the region.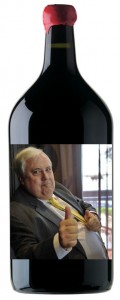 Penny Wong 2015 is made from a blend of Fiano and Vermentino. Both these Italian varieties are new to Australia, and the Penny Wong 2015 shows a lack of depth and complexity that we often find in newly planted varieties. The wine is smooth and polished and easy to drink but it lacks excitement of any kind.
Clive Palmer 2013 has an enormous label, and the wine only comes in double magnums. It blends the diverse elements of a huge Rutherglen Muscat and a Mareeba Mango dessert wine from North Queensland, which tends to confuse the uninitiated. The combination of flavours is not for the fainthearted, and the wine is difficult to assess within the conventional reference framework of table wine judging. The wine never sold well and is no longer made. The winery is in receivership.
Peter Dutton 2015 is a red made mostly from Mataro, a variety known as 'étrangle chien' (dog strangler) in France. In the wrong hands, the variety makes wine that is hard and tough and charmless, and the Dutton 2015 has failed to sell well despite a big advertising budget. One reason for the wine's lack of appeal is the winemaker's penchant for making off-the-cuff comments in public, which range from deeply divisive to profoundly offensive.
Jenny Macklin is a working man's red, a warm, sweet and cuddly Grenache. Clearly from an area that enjoys lots of sunshine, round and friendly with no sharp edges. One could wish for more complexity and extra tannin to hold the rich flavours together, but that's being picky. The wine is a good match for slow-cooked lamb dishes.
Greg Hunt 2015 is an elegant Moscato, frothy, a touch sweet and low in alcohol. The label claims that, like the de Natale 2015, the wine is made from organically grown grapes using biodynamic principles and shipped in lightweight bottles with a low carbon footprint. These claims have all been shown to be untrue, yet the winemaker steadfastly refuses to correct his assertions even when experts confront him with the facts.
The Bob Katter label is famous for its flamboyant style and unique appeal to North Queenslanders. The wine is a non-vintage sparkling shiraz fortified with Bundy Rum and Grappa, and it's only sold in Jeroboams. The cork tends to come out with an enormous bang so please be careful. The wine itself is 40% alcohol and needs to be approached with great respect. Best consumed with twice-cooked cane toad on a bed of sweet corn.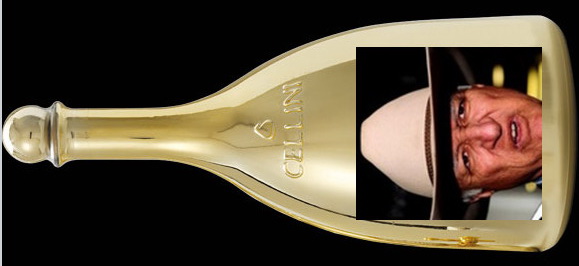 Cory Bernardi 2015 is a huge South Australian red, a Durif of impenetrable colour that attacks your nostrils and hits your palate with a burnt, tarry taste that persists for a long time. The back label talks about common sense, economic freedom and traditional values. The winemaker is an oddball who is is often heard railing against gay winemakers, claiming that drinking their wines will increase crime rates.
A Few Blasts from the Past
A couple of years ago, a Barry O'Farrell Shiraz made big headlines. Some said it was an utterly forgettable wine, while others called it a decent, solid performer. Some even said the O'Farrell was a take-off on Penfolds Grange, which the winemaker strenuously denied. He said he'd never even heard of Grange. The wine has not been seen for some time.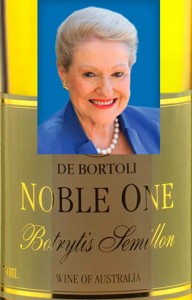 The Joe Hockey 2013 is a typical McLaren Vale Shiraz: big, round and earthy. When young, this wine seemed full of promise until it turned lean and mean and lost a lot of its early warmth and charm. These days the red might be a good staple for treasury lunches to remind the fat cats of the lean times ahead, but we can't see it being popular with lower level public servants.
Bronwyn Bishop 1978 is a dessert wine that hit its peak many years ago, briefly reached great heights and then faded rapidly. Now the wine is a shadow of its former self, with a dark gold colour and strong hints of varnish on the nose; the palate has gone flat and the finish is quite hard. This wine will cause no joy at dinner parties, let alone outbreaks of infectious laughter. A Melbourne merchant is still shipping the wine as a curio, on special order by helicopter.
In its youth, Kevin 07 was a zippy pink sparkling wine, with a cork that popped eagerly and bubbles aplenty in the glass. The mousse was vigorous at first but soon disappeared, and the bubbles faded just as quickly. A bit of a fizzer, really, which left a bitter aftertaste as well. We also found that there was no consistency of style across the six samples reviewed. We were surprised to hear that the winemaker recently entered Kevin 07 in an international competition in New York.
Paul Keating is an old Burgundy from a highly fancied vineyard in the Cote d'Or. The wine still has hints of former glory in its make-up, but these days the fruit is no longer sweet. The wine is still as sharp as ever but fails to make drinkers smile like it used to, and the finish has a distinct touch of bitterness to it these days. It was at its peak two decades ago, and is well past its drink-by-date now.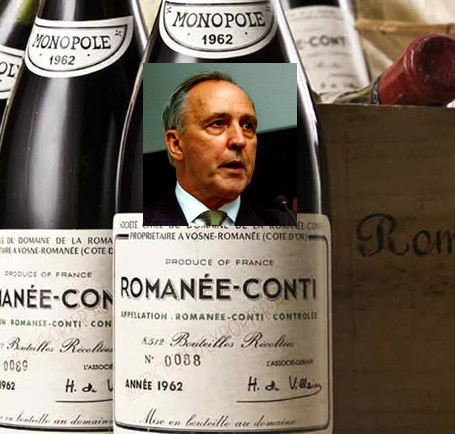 Kim
---
Trackback Link

http://www.technoledge.com.au/BlogRetrieve.aspx?BlogID=5181&PostID=668641&A=Trackback

Trackbacks

Post has no trackbacks.
---
Comments Posted
---
Post a Comment Here