No-one could have escaped politics this week, but where was the wit, the colour, the humour? In an attempt to breathe some life into this bumper-sticker parliament, we took a long look at some of the key players through the lens of wine. Lets go through a few empties and check the dregs.


Before we consider the current crop, let's look back on the bottle that bound politicians and wines together forever in the minds of the electorate.
At a very public competition last year, opinions were sharply divided over the Barry O'Farrell Shiraz. Some said it was an utterly forgettable wine, while others called it a decent, solid performer. Some even said the O'Farrell was a take-off on Grange, which the winemaker strenuously denied. He said he'd never even heard of Grange.
Tony Abbott 2014 reminds us of a young Hunter Semillon, lean, mean and edgy with a strong acid grip and a tough backbone, yet the label promises that the wine will improve dramatically if given a chance to breathe. It's an old-fashioned style that pays no attention to current trends, and will take years before maturity is reached, if ever. Lacks charm and finesse. Best drunk with hot dogs at boxing bouts or football matches.
Malcolm Turnbull 2009 is modeled on a top flight Bordeaux, perhaps a Pauillac in the style of Lafite-Rothschild. This wasn't a great vintage for the Turnbull label yet the Cabernet-dominant wine is polished and stylish, with elegant dark fruits, expensive oak and some complexity. Maturing nicely but expensive. Best with roasted red mullet in a red wine reduction.
Julie Bishop 2014 reminds us of those steely Rieslings coming out of the Great Southern region of Western Australia. This wine has plenty of style and colour, but it's very lean with plenty of acid and some sharp edges that may never soften. Best with boiled chicken, skin off.
Christopher Pyne is an ambitious label that has never quite convinced the judges at the big shows. This vintage is thin and bitter in the style of an unripe Sauvignon Blanc from the Adelaide Hills, made from young vines. Lots of edgy acid here that may never settle down. Don't serve to good friends or valued neighbours, and use with care in cooking.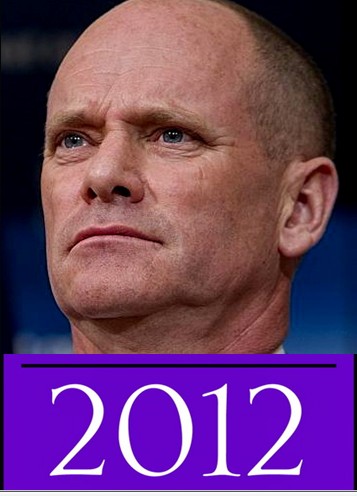 Campbell Newman 2012 won several trophies as an austere young red, but the wine hasn't delivered on its early promise, while the fruit has faded and left a hard, metallic taste in the mouth. The last of this wine is being offered under various cleanskin labels to clear remaining stocks. If you've bought any, we suggest you drink it with cockatoo stew.
The Joe Hockey label used to adorn a typical McLaren Vale Shiraz: big, round and cuddly. Over time, this wine has lost a lot of body and the 2014 vintage is on the lean and mean side of the spectrum. This red might be a good staple for treasury lunches to remind the fat cats of the lean times ahead, but we can't see it being popular with lower level public servants.
Scott Morrison comes in a heavy bottle made of thick dark glass. The label talks about compassion and sovereignty but says little about the wine behind it, claiming that the details are classified under the official secrets act. The wine turns out to be a red of impenetrable colour, and the palate is dominated by a metallic taste and harsh tannins. The tough backbone comes as no surprise.
Matthias Korman 2014 is a wine from Belgium. This example explains why we don't see more wines from this country. It's a full-bodied, chunky, ponderous red that lacks appeal and charm, and doesn't improve after opening, not even after decanting. A wine for laying down and avoiding (apologies to Monty Python).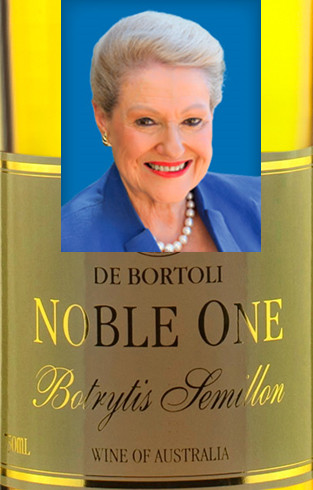 Bronwyn Bishop is a dessert wine that hit its peak some years ago, briefly reached great heights and then faded rapidly. Now the wine is a shadow of its former self, with a dark gold colour and strong hints of varnish on the nose; the palate has gone flat and the finish is quite hard. This wine will cause no joy at dinner parties, let alone outbreaks of infectious laughter.
Andrew Robb is one of those lean high acid reds that has never appealed to us. Maybe the wine was better when it was younger, but lately it hasn't shown well on a number of occasions. It's clearly oxidised and shows the gritty and tarry characters of an old Hunter Shiraz, but without the sweet charm that makes old Hunter reds sought after. Serve with kidneys in brine or twice cooked ox tongue.
Kevin Andrews is a white wine style made from Chasselas that we've never found convincing. There's a sour taste as soon as it passes the lips, and a citrus tang is followed by a metallic note as it bumps across the palate to a sharp finish. The maker clearly loves this style – the label on the 1991 vintage says:
When Count Dracula arises to take over the leadership of this caring and compassionate Labor Party, let us not be taken in by more crocodile talk of equity and social justice achieved. Let us judge the caring and compassionate Labor Administration by all its pomps and deeds. By them this Government must be known. The real — not fictional — social justice that a coalition government offers will be the stake to impale this Transylvanian team.
The Cory Bernardi label has a tagline that goes COMMON SENSE LIVES HERE. The website talks about economic freedom and traditional values. Winemaker Cory revels in controversy, and is often heard railing against gay winemakers claiming that drinking their wines will increase crime rates. Cory's wine is a huge South Australian red that attacks your nostrils and hits your palate with a burnt, tarry taste that persists for a long time.
Clive Palmer 2013 vintage has an enormous label, and the wine only comes in magnums. It blends the diverse elements of a huge Rutherglen Durif and a Mareeba Mango dessert wine from North Queensland, which tends to confuse the uninitiated. The combination of flavours is not for the fainthearted, and the wine is difficult to assess within the conventional reference framework of table wine judging. Try it with sweet and sour pork or a beef pie at a footy game.
The Barnaby Joyce brand initially defied classification, but this new Port label soon challenged convention with its strong purple colour, potent nose suggesting coarse brandy spirit, and a grip on the finish that evokes a fiery Armagnac. The winery has been moved to the cooler hills of New England where the winemaker was born. Sadly the new wine from here has lacked style and consistency.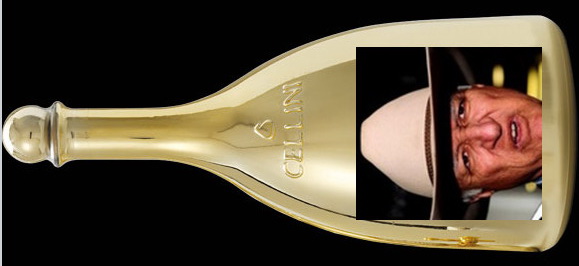 The Bob Katter label is famous for its flamboyant style and unique appeal to North Queenslanders. The wine is a sparkling shiraz fortified with Bundy Rum and Grappa, and it's only sold in Jeroboams. The cork tends to come out with an enormous bang, so please be careful. The wine itself is 40% alcohol and needs to be approached with great respect. Best consumed with twice-cooked cane toad on a bed of sweet corn.

Bill Shorten is a red wine produced by students at a TAFE college in Sydney's outer west. It's an amusing little red, and easy on the gums, but we doubt it will ever amount to more than that. Future vintages may improve as the students gain more experience. The current vintage is best drunk soon with simple fare like pizza or pasta.
Tanya Plibersek is a much more stylish number, a Blanc de Blancs with a very fine bead. A creamy mousse leads to a long and elegant palate that lacks a little depth but may fill out with time. The wine is best enjoyed on its own. It's hard to tell if it will improve if cellared.
The Anthony Albanese label makes us think of Primitivo, that big, boisterous, rustic red from Sicily, known as Zinfandel in America. Can be a bit high in alcohol and rough around the edges. The wine tends to suffer from coarse tannins but goes well with the hearty food of the region, which helps cover up the jarring notes.
Going back to some memorable vintages...
Pauline Hanson is a Rosé that was quite a lively, popular style some years ago, but was then taken off the market for a time by legislators who claimed it contained illegal substances. When it returned, the wine seemed to have lost a lot of freshness. The current vintage is decidedly stale, and the winemaker is clearly in need of fresh ideas.
In its youth, the Kevin 07 vintage was a zippy pink sparkling wine, with a cork that popped eagerly and bubbles aplenty in the glass. The mousse was vigorous at first but soon disappeared, and the bubbles faded just as quickly. Bit of a fizzer, really, which left a bitter aftertaste as well. We also found that there was no consistency of style across the six samples we reviewed. Eventually the winemaker withdrew the product from then market.
Can we liken Julia Gillard to a blousy Chardonnay, ripe, peachy and buttery, without bringing the wrath of feminists on our heads? Clearly a lot of polish has been applied here but it can't hide the humble origins of the fruit. It's a big, fleshy wine with some harsh notes that tend to jar. Try with a rich pork dish.
Wayne Swann 2007 is the kind of wine you might choose with a soufflé. It resembles a Proseco in style, on the sweet and fluffy side. As Jane Faulkner writes in The Age, Proseco 'can be dry to off-dry to slightly sweet, [and] is just so easy to quaff. It's uncomplicated, ueber-refreshing and inoffensive in its simplicity. It's not cerebral and this is the key to its charm.' Sadly, the charm has worn a bit thin over the years.
Jenny Macklin is a working man's red, a warm, sweet and cuddly Grenache. Clearly from an area that enjoys lots of sunshine, round and friendly with no sharp edges. One could wish for more complexity and extra tannin to hold it all together, but that's being picky. The wine is a good match for slow-cooked lamb dishes.
Paul Keating is an old Burgundy from a highly fancied vineyard in the Cote d'Or. The wine still has hints of former glory in its make-up, but these days the fruit is no longer sweet. The wine is still as sharp as ever but fails to make drinkers smile like it used to, and the finish has a distinct touch of bitterness to it, these days. It was at its peak two decades ago, and is well past its drink-by-date now.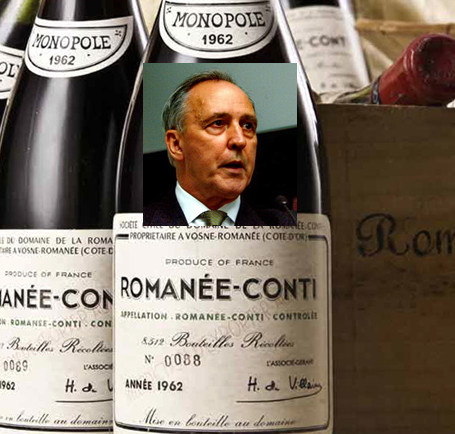 This is the original post from Best Wines Under $20, updated with recent events. Cheers!
Kim
---
Trackback Link

http://www.technoledge.com.au/BlogRetrieve.aspx?BlogID=5181&PostID=526765&A=Trackback

Trackbacks

Post has no trackbacks.
---
Comments Posted
---
Post a Comment Here